Pencil Drawing for Fun
Pencil Drawing for Fun Buy a copy at Amazon.com.

Imagine the body as a series of cylinders. This is how they appear in perspective.

| | |
| --- | --- |
| | This ebook is available as a printed book. Visit Lulu.com. |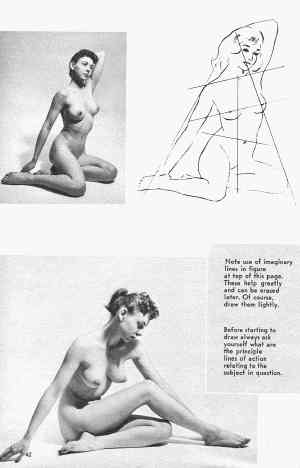 Pencil Drawing for Fun
Pencil Drawing for Fun
Buy a copy at Amazon.com
Use dynamic lines to position the form of the figure. The dotted lines indicate the center of gravity, which is present in every pose.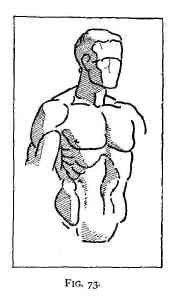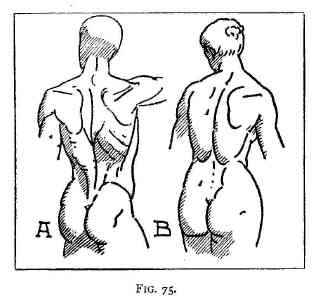 Figure Drawing and Composition, R. G. Hatton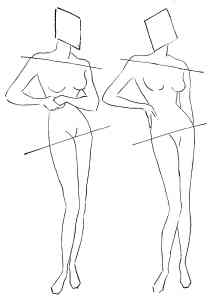 Cartooning and Commercial Art, E. C. Matthews and Phillip Albaum, Supplementary Cartoons by Philip Plotkin


The lines in these sketches indicate the rotation of the shoulders and hips in various poses.

Buchanan's Drawing Lessons
Buchanan's Initiatory Drawing Lessons
For the Use of Writing Academies and Private Families
Edinburgh, 1828


Buchanan's Drawing Lessons
Buchanan's Initiatory Drawing Lessons
For the Use of Writing Academies and Private Families
Edinburgh, 1828